Jurong Port

Presently the only conventional/breakbulk-cum-containerised seaport gateway in Singapore.

Appropriated Berth, Open Yard Terminal and Warehouse.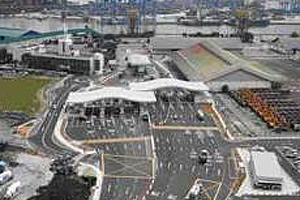 »

Fully equipped operations-customer services/documentation office staffed by full time employees, supervisors and managers

.

»

Cargo terminal and warehouse: Licensed stevedores, safety officers/lifting team & permanent operations staff and in-house fleet of forklifts, cranes and trailers, available for full 24x7 operations

.

Port Advantages & Port Operations