Heavylift Outsized Sized Special Cargoes
Project Cargoes

»

Transshipment/on-carriages to/from ports [in Indonesia, East Malaysia, Brunei, Vietnam and Middle East]: break-bulk and containerized

.

»

Knowledge of regional markets and port operating conditions

.

»

Mobilization of equipment-stevedores and vessels/tugs and barges

.

»
Vessel clearance requirements and meeting work safety requirements within Jurong port.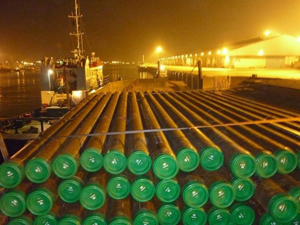 Types of Industrial Project Outsized and/or Heavylift Project Cargoes handled regionally and locally:
Crane Booms, OTR tyres, Steel Risers, Steel Pipes, Heavy Steel Wire Reels, Steel Plates, Generator Sets, Gas Turbines etc.

*

Over-side Tug-Barge Operations: for discharge/ loading with direct deliveries from MV or direct loadings on MV: Alongside MV at Jurong Port or PSA

.

*

Transportation of oilfield equipment and tools to / from offshore Oil Rigs/Platforms and regional ports and project sites through tug-barge voyage charters

.

*

Transhipment: Out-of-gauge, heavylift cargoes – for breakbulk and FCL stuffing/unstuffing of special OOG Flatracks and Opentop containers, avoiding transportation to/from outside non-FTZ locationss

.